Explore the beauty, the wines and the tastes of Piedmont
Northern tastes
DURATION
7 days
FROM
1,825.00 €
Discover the elegance of Turin, the capital of Piedmont, with its aristocratic atmosphere. Get fascinated by one of the most beautiful royal palaces of the Savoy family. Taste the exquisite elegance, the finesse and the balance of the excellent Barolo and Barbaresco wines. Live a truffle hunting experience, savour sparkling Asti and enjoy the regional cheeses and grappas.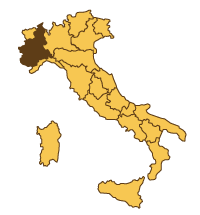 • 6 nights in selected 4 star-hotels with full breakfast (2 nights in Turin, 2 nights in Alba, 2 nights in Asti)
• Private guided visits with English speaking guides in Turin (Reggia di Venaria and Basilica of Superga) – Martini e Rossi Museum – Alba – Castello Falletti – Castello di Grinzane (Enoteca Regionale Piemontese Cavour) – Asti (cathedral of Santa Maria Assunta); including all the entrance fees to the sites
• Welcome dinner in Turin
• Typical lunch in Turin
• Tasting of Piedmont's specialties
• Winery visit La Morra
• Wine & grappa tasting Castello di Grinzane
• Truffle hunting and tasting
• Castello del Poggio visit and tasting
• Farewell dinner in Asti

* The tour is available as self-drive or by private chauffeured car or van available for all transfers and excursions
Day 1 / Welcome to Turin
Arrival and transfer to the hotel. In the afternoon meet your local guide for a walking tour of historical Turin, with its elegant tree-lined boulevards and its stately art nouveau cafes where you can taste the famous Bicerin. Welcome dinner and overnight.
Day 2 / Discover Royal Turin
Breakfast. Today you will visit the Reggia di Venaria, a Savoy Royal Residence, located just a short way from the centre of Torino, surrounded by vines and elegant gardens. It will be a journey along monumental architecture styles between XVII and XVIII century. Life in the Court of Savoy was a mix of amusements and ceremonies in the luxurious residences ringing the city around the capital, as a demonstration of the magnificence of the House of Savoy. The construction of the Palace was due to Duke Charles Emmanuel II, who chose Venaria – already the site for aristocratic hunting – to complete the "Crown of Delights". Lunch at a typical local restaurant. After lunch visit of the Basilica of Superga, built on a hill across the Po river to honour the Virgin Mary Grace, whose wooden statue is kept in the Chapel of the Vow. Architect Filippo Juvarra's Basilica di Superga became the final resting place of the Savoy family, whose lavish tombs make for interesting viewing, as does the dome. Return to Turin and overnight.
Day 3 / Martini & Rossi Museum and tasting of regional specialties in Alba
Breakfast. Departure to the Langhe region. En route stop to visit the Martini e Rossi Museum. Then on to Alba, where vine-striped Langhe hills radiate out from the town, along hazelnut groves and wineries. In the afternoon guided tour of Alba and tasting of regional specialties. Overnight.
Day 4 / Discover wine through history and art
Breakfast. Today is all about wine. Brief visit to the town of Barolo, small in size but big in reputation, the cradle of the famous Barolo wine. Then on to Castello Falletti to dive into a world of darkness and light, sound and colour, to discover wine through history and art, universal myth and local tradition. Depart to La Morra for a winery visit and lunch. In the afternoon, en route on the way back to Alba, visit the Castello di Grinzane and the Enoteca Regionale Piemontese Cavour inside the castle itself, a prestigious showcase for the very best wines and grappas of Piedmont. Enjoy a local wine tasting in this beautiful setting. Return to Alba and overnight.
Day 5 / Sparkling Asti
Breakfast. Depart to Asti, city of the sparkling white Asti spumante wine made from white Muscat grapes. Even if just 30 km apart, Asti and Alba were fierce rivals in medieval times, when they faced off against each other as feisty, independent strongholds ruled over by feuding royal families. These days the two towns maintain a friendly rivalry – workaday Asti sniffs at Alba's bourgeoning glamour – but are united by viticulture. Meet your local guide to discover Asti on a walking tour including a visit to the 13th-century Romanesque-Gothic cathedral of Santa Maria Assunta, rising above Asti's historic core, with its enormous belfry. Overnight.
Day 6 / Live a truffle hunting experience and savour spumante
Breakfast. This morning you will live a unique experience that will make a great tale worth remembering: a guided tour to the natural truffles grounds, for a real "truffle picking" along a scenic trail. Visit to the trifulau's house and enjoy a truffle tasting with local fine wines and cheeses. The afternoon is all about spumante…Asti is a sparkling white Italian wine that is produced throughout southeastern Piedmont but is particularly focused in this area around Asti and Alba. "Experience" a visit to the largest vine-growing property in Piedmont, Castello del Poggio. "Drink in" its wines, aristocratic and modern, with a forthright character and inviting aromatic qualities. The Castello del Poggio estate is striving to highlight the quality of Piedmont's outstanding indigenous cultivars, such as Barbera, Dolcetto, Brachetto, Moscato d'Asti and Grignolino. In this area – which historically has always been considered the "cru" zone par excellence – they express their varietal characteristics to the full. Return to Asti and farewell dinner. Overnight.
Day 7 / Goodbye Piedmont